#MamaLime: Live Cooking Demo: Fried Bake
[April 8th, 2014 2:17pm EST]
So, if you missed the announcement, we will be making FRIED BAKES tonight! Being the wishy-washy Caribbean woman and overall picky eater that I am at times, I have never eaten or made fried bake before. Wait, maybe once but it was a while ago.
Anyway, bake sure you stop at the store on the way home tonight and pick up the ingredients below so you can cook along with us. I not to sure how this is gonna go down but I know fun shall be had by all, lol:
INGREDIENT/TOOL LIST (you probably have most of these at home)
2 Cups Flour
1 tsp baking powder
1 tablespoon butter
1 tablespoon vegetable oil
1/2 tsp salt
1 tablespoon sugar
1 tsp instant yeast
Vegetable oil and pan for frying (the deeper the oil the better)
Slotted spoon
Plate and paper towel
Don't forget we will be streaming live at 9:00pmEST tonight on YouTube. Click here to join the show. And if you miss the demo, no worries, we'll be recording all the antics so you can watch/cook with us at your leisure.
Later gators!
______________________________________________________________
This month's Caribbean Mom Chat is a special one folks. Along with my usual partners in crime, Eva Greene Wilson, Onika Pascal & Nellie Acevedo, we'll have a special guest mom who will be treating us to a live Caribbean cooking demonstration.
To get the shopping list so you can cook along with us either, RSVP to the chats Facebook page or visit SocaMom.com. See you on Tuesday April 8th at 9:00pm EST on YouTube!

Who makes up the MamaLime crew? Well, me and a few of mi sistren dem: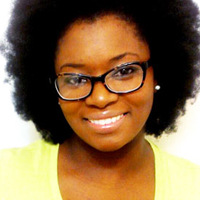 Eva Greene Wison aka "SocaMom" is the editor of SocaMom.com and author of Anancy's Family Reunion  Her blog posts have been featured on BlogHer..com and republished in b3 Caribbean Magazine (print and online) and Outlish Magazine (online). She has interviewed soca artists Bunji Garlin and Fay-AnnLyons, former Essence Editor in Chief Constance White, fashion trailblazer Anya Ayoung-Chee, Jamaican TV personality and beauty queen Kamila McDonald Alcock, Trinidadian stage and screen actress Hazelle Goodman, and other leaders in the Caribbean community about connecting children to Caribbean culture and balancing motherhood, higher education, and career. She was most recently honored with two Black Weblog Awards – Best New Blog and Best Parenting Blog. Find her on Twitter at @socamomdc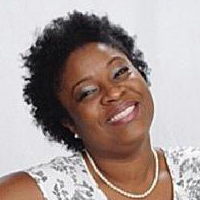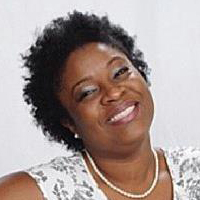 Pascalle Onika Goddard aka "Onika Pascal is a career savvy supermom-certified Sagittarian-professional introvert-with a funny bone, born in Trinidad, raised in Brooklyn, NY and now residing in Maryland with her 16 year old son. She completed her Bachelor of Arts degree in Psychology at Medgar Evers College and her Masters of Professional Studies at the George Washington University. In 2008 she self-published a book of poetry entitled Collections of a See Through Soul – Portraits, written under the pen name Onika Pascal. Shortly after, in 2009, she released a second volume of poetry titled, Collections of a See Through Soul – Bardvillian Symphonies. She has contributed to Outlish Magazine (online) and eWoman Magazine (online). She hopes to release more literary works in the future. Find her on Twitter at @OnikaPascal
 Mommy. Career Woman. Fitnes Addict.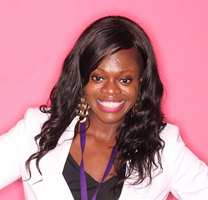 Schnelle "Nellie" Acevedo is a busy mom of two young boys (2 and 4), she is a career woman by day and a self proclaimed fitness junkie by night. Her blog, Brooklyn Active Mama is a positive community that focuses on demonstrating to all women that you can always find time for fitness. She features a Weekly Wednesday Workout and a Friday Fitness Check-In series where she encourages her readers to check in and remain accountable for their fitness and nutrition goals weekly. In addition to getting in the gym 5 times weekly, Nellie became inspired to become a licensed Zumba instructor at Fitbloggin' 12. She now teaches a regular high energy Saturday Zumba class in Brooklyn. Since beginning to blog Nellie has lost 27lbs (and counting)! Find her on Twitter at @BklynActiveMama