Growing up, black history month wasn't a big deal to me. In elementary school teachers dusted off the annual lessons on Martin Luther King Jr., Fredrick Douglas and Rosa Parks. We recited poems at assembly and colored pictures of BHM notables for display on the bulletin board. Come March 1st it was all taken down and we were back to our regular curriculum.
As I got older, I began to better understand and appreciate the struggle we as a people have been through in this country. It was a strange understanding since, as a child of Guyanese immigrants, I wasn't sure if I could legitimately claim Black American history as my own. But I was quite removed from Guyanese and Caribbean history so I embraced it wholeheartedly.
PBS' Eyes On The Prize series educated me on the Civil Rights struggle. My love of black literature bloomed in the African-American literature class of my alma mater Stuyvesant High School. Becoming a parent further opened my eyes to the importance of  knowing and celebrating the history we've already made and the history we are making now.
Each year, Black History Month has become more relevant, more interesting and more inspirational. This year it has been damn near epic. As we roll through March let's reminisce on the goodness that was Black History Month 2017 :
Beyoncé                                                                     
BHM started with a shot heard 'round the world: Bey & Jay were pregnant again. With twins. On February 1st, via her Instagram account, Beyoncé made the announcement that sent folks into a social media meltdown: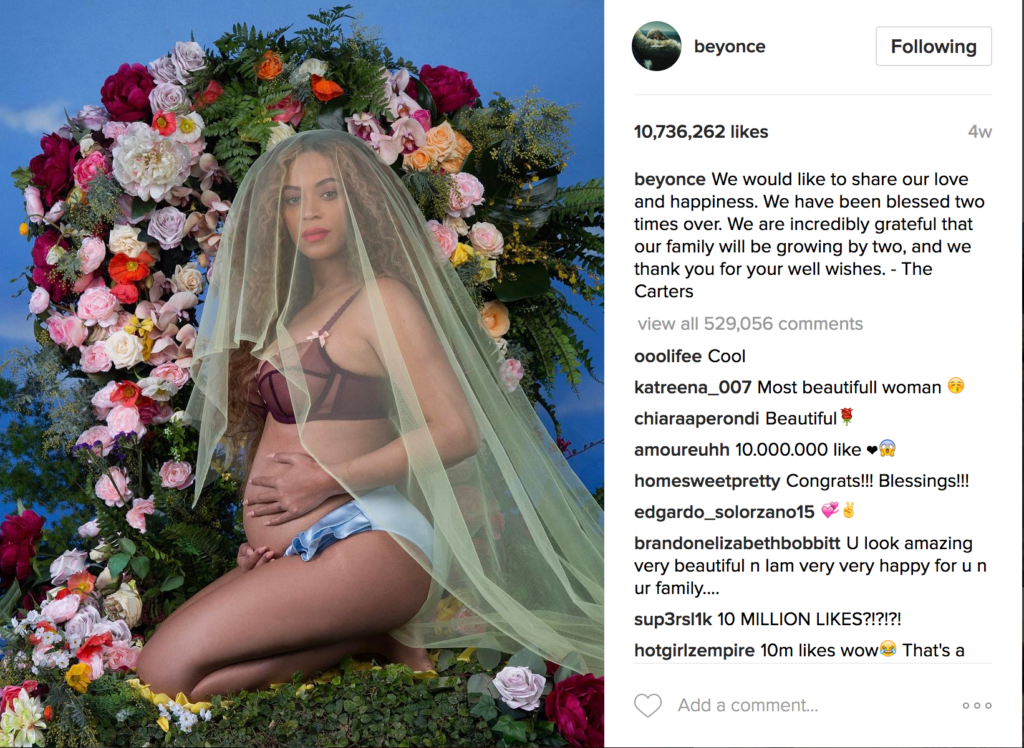 There were think pieces, hot takes, jokes, memes and celebrations for DAYS. And all of it, even the salty haters, were glorious.
Eleven days later the queen hit Grammy stage to perform the songs Love Drought and Sandcastles off of her what we all thought would be / should have been Album of the Year, Lemonade
https://www.youtube.com/watch?v=G2PdM-eOq1s
Again, think pieces and hot takes poured forth. Love her or hate her you will recognize and chat bout she and she moves dem.
And since no diva is an island, the team that helps to bring Bey's visions to life are, of course, all #BlackExcellence everythang as well. From Formation director Melina Matsoukas, to Awol Erizku, the photographer behind the infamous pregnancy shots to Ashley Everett, Beyonce kick-ass dance captain.
The gift that keeps on giving. It's one of my favorite hoods on one of my favorite platforms. We just shine on there. From dropping knowledge (threads on threads on threads) to mobilizing the community (information on #BlackLivesMatter and #FreeBresha ralleys and  protests are just two examples of the many online actions designed to help bolster offline social justice movements), to us just having a good time (#NiggerNavy, #MemeHistory, #CivilRightsTwitter are some of my favs) Black history is consistently being made and shared in those 140 characters.
TV & Film
Can we talk about the Caribbean film industry for a minute? Our peeps have been coming up in recent years and just killing the game. From feature films like Sean Hodgkinson's Trafficked, Damian Marcano's God Loves the Fighter which explores the effects of the region's drug trade to shorts like Kojo Mcpherson's Stand , a statement on the murder of Guyanese activist Courtney Crum-Ewing and Lisa Harewood's Auntie, which tells a different side to the familiar tale of Caribbean immigration. Our stories and experiences have been getting stellar treatment and reaching wider audiences. These filmmakers, along with regional festivals like the Guyanese Timehri Film Festival (2016 trailer below) are encouraging the next generation of Caribbean and Caribbean diaspora creators to commit our history and experiences to the screen.
Stateside, Black cinema has also been winning. Director Barry Jenkin's moving film Moonlight, the coming of age tale of a queer black boy, made history when it became the first Black movie not about racism and the first movie centering an LGBTQ character/storyline to win the Oscar for Best Picture. And despite their moment being stolen by the infamous envelope mix up, it was ground breaking and heartening to see such talent, our talent, rewarded.
And we continued to slay throughout the night. Among other winners, Viola Davis' Oscar for Best Supporting Actress for Fences makes her the only Black woman to win an Oscar, Emmy, Golden Globe, Tony, SAG and a BAFTA. Got-DAMN woman!
On the small screen, Blackish continues to succesfully weave issues important to the Black community into its humor. And newscomers Issa Rae's Insecure, Michaela Cole's British comedy series Chewing Gum and Donald Glover's Atlanta make us all sit up and scream yaaass! at seeing the many variations of our lives reflected back at us. And for all those tired of the same old slave narrative being told, John Legend brought us Underground, a story of slavery that electrifies and personalizes the lifes of the American enslaved.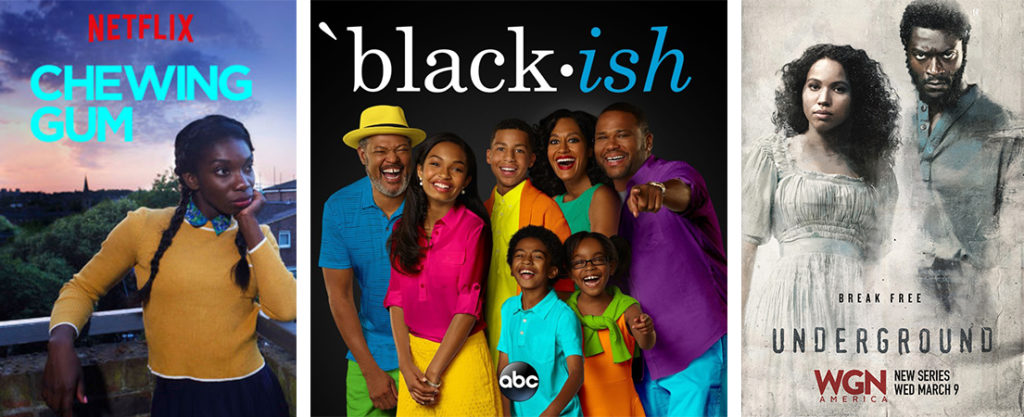 The entire state of black entertainment and our community's joy at the overflow of excellence can be summed up by the boys of moonlight on the dancefloor at their post oscar party:
The kids from Moonlight are definitely having the best time during awards season ???? pic.twitter.com/V2WpZdNDIM

— buzzfeed.com/shopping (@BuzzFeed) February 27, 2017
Chunes
On the music scene BHM highlights included the epic sound clash between hip-hop super producers Swizz Beatz and Just Blaize. The impromptu battle lasted for two hours and ran through the duo's many hits with Swizz closing out with an ureleased collab featuring Nas, Jay-Z, Jadakiss and DMX.
Two of the biggest artists on the soca scene, Bunji Garlin and Machel Montano finally teamed up to release a joint track by the name of Buss Head. Not sure how they managed NOT to collab over the years, but my body was ready.
And bringing back the art of the diss record, Remy Ma, most recently known for her spot on VH1's Love and Hip Hop where we all swoon over her relationship with fellow rapper Papoose, came outta nowhere to deliver a verbal headshot to one Ms. Nicki Minaj. In the epic SHEther, Remy spends seven minutes dissecting Nicki's record deals, rap skills, alledged plastic surgery and more. Each time I listened to it my jaw hit the floor, I shook my head and said a quick prayer for Nicki and her Barbs. I, along with so many others, was excited at the resurgence of an old school rap battle and eagerly awaited Nicki's response. Sadly, it took her two weeks to reply and then she only had one verse on a track that also featured Drake and Lil Wayne. What? Does she not know how rap battles go or did she realize it wasn't in her to respond in kind? Either way, she clearly lost the match. Twas fun to watch.
U.S. Politics
American politics under President Trump (just typing that makes me ill) has made zero positive contributions to Black life much less Black history so far. He kicked the month off with a bootleg 'listening' session full of BS and coonery . But as usual it inspired some creative and hilarious send ups . My favorites were the  faux Trump agendas for BHM. One written by Samantha Bee and the one written by Rembert Browne. I cackled for days.

These are just a few of the highlights but trust, Black History Month 2017 was glorious. And as we enjoy Women's History month aka Melanin March (so named by blogger extraordinaire Luvvie Ajayi and enshrined on this tee) let us enjoy a little more #BlackGirlMagic shall we? Catch you BHM 2018 (insert black power fist here).
Black women when #BlackHistoryMonth ends and #WomensHistoryMonth begins pic.twitter.com/lfROWuy4Hb

— Lauren Chanel Allen (@MichelleHux) March 1, 2017

lit ..