RACA Review: 'Bazodee' in the Big Apple
Movies by and about Caribbean folk have always been a favorite in the community. Who doesn't like to see their traditions and culture on display? From cult classics like Shottas and Dancehall Queen, to those that have made a splash in mainstream culture like Rockers and The Harder They Come, Caribbean film has always been popular. Now, due in part to the ease with which knowledge is available and the increased accessibility / affordability of the equipment needed to make a film, has led to steady growth in the region's film industry. But even with the increase in quality and quantity of Caribbean films, few have been able to make much of an impression on audiences outside of the region. But that has all changed with the arrival of the new film Bazodee.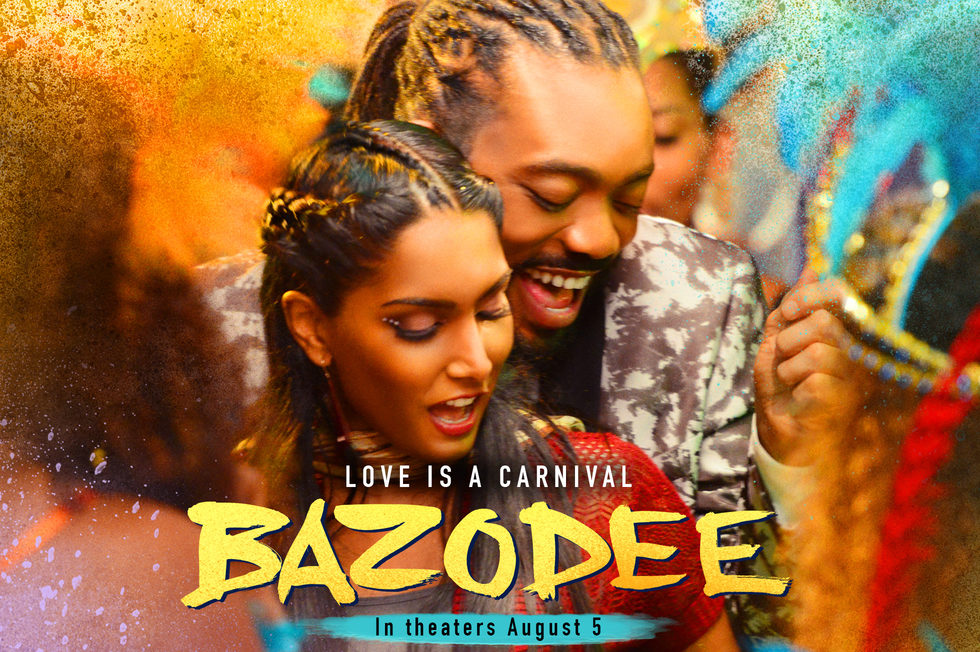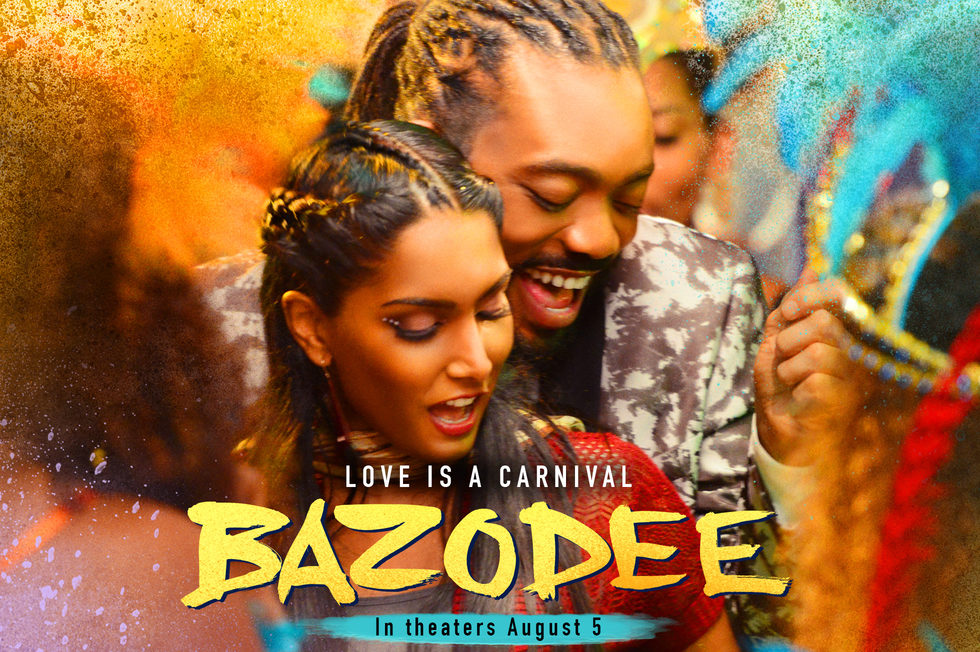 Starring the internationally acclaimed king of Soca, Machel Montano, Bazodee is a lighthearted musical romance that had it's U.S. premiere on Wednesday July 27th at the PlayStation Theater in New York City. It seemed like every Caribbean, European and South Asian media outlet, blogger and film buff was in the place. Which made for a lively show as there were plenty suck teet and conversation with the screen. You know how we do. 🙂
Set on the twin island republic of Trinidad & Tobago. Bazodee follows Anita Ponchourri (played by British actress Natalie Perara) as she gets ready to wed the beautiful Bharat Kumar (Indo-Russian model Staz Nair who also had a turn as Dothraki Qhono on my fav TV show Game of Thrones). But when local musician Lee De Leon (Montano) performs at their engagement party, sparks begin to fly and drama ensues. Throw in Bharat's smarmy little brother Nikhil (Valmike Rampersaud, my fav of the entire cast) who tries to exploit the financial woes that Anita's father Ram (legendary Bollywood actor Kabir Bedi) is going through and you have a fun and entertaining movie on your hands.
I first saw the film at it's world premiere last year at the Trinidad and Tobago Film Festival. I found it to be fun and engaging but a little inconsistent and disjointed in places. At a blogger's roundtable earlier in the week, Bazodee director Todd Kessler, best known as the co-creator and director of the beloved U.S. children's show Blue's Clue's, informed us that new footage had been added to the film and I found that those new scenes and tweaks in editing fleshed out the story and smoothed out the areas that didn't quite work in the original cut.
The movie's star, Machel Montano, on whose name the film is hoping to ride to international success, didn't stray far from real life when making his acting debut. He had plenty to reference playing Lee, a musician who gives the industry another try after finding his muse in Anita. I found he gave a solid performance and, as expected, his musical numbers were excellent. Folks were definitely winin' up in their seats throughout the show.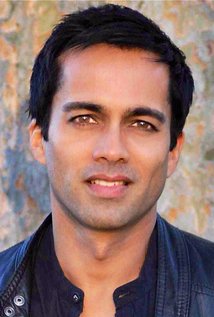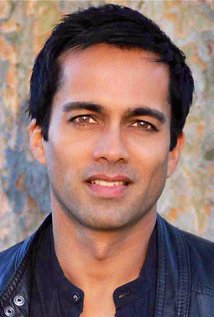 Though the story, written by Bajan writer/producer Claire Ince, is your typical Romeo and Juliet plot, two things really bring it to life. 1. The use of music, Machel's performances in particular, and 2. the secondary storyline of potential financial disaster looming over the heads of Ram and Anita as they prep for an extravagant wedding and real estate venture that they can't quite afford. Valmkie Rampersad playing soon to be brother-in-law Nikhil Kumar is determined on bringing this embarrassing fact to light. For me, Rampersad's character is the one that consistently drew my attention. What is he up to? What is he plotting? Why his face so? Is why he so hellbent on causing trouble for he brother fiance? He indeed gives the stand out performance in this film. His character seems to have a few more layers to him than the rest of the cast and though the film is an easygoing light-hearted romp, he brings some needed depth and counterpoint to all the fun and jumpup-ness going on.  Also, those EYES. Sigh… but I digress. Rampersad is one to watch and I'll definitely be checking out his previous and upcoming work.
What I particularly liked about the film is it's portrayal of Indo-Caribbean culture. So many representations of the Caribbean in mainstream media is of Afro-Caribbean culture. If you rely only on what you see on American television and film, you can be led to believe that the Caribbean is lacking in cultural diversity. Bazodee shines a much needed light on a large demographic of the region, it's East Indian population and their lives, traditions and culture.




And though it is only lightly touched on in the film, there is a brief allusion to the racial tensions that exist between the two groups on the island. Though I would like to have seen that element explored a bit more, this film really isn't set up to be the vehicle for that conversation. Which is probably why that bit seemed awkward and out of left field when it did come up.
Overall, Bazodee is a fun film filled with great performances. It serves up a tale of romance infused with elements of Indo & Afro-Caribbean culture that will have those of us in the diaspora smiling with nostalgia. And hopefully introduce the world to an expanded Caribbean, one where the tassa drum, sitar and soca riddims live harmoniously on a track as in life. As Machel stressed during the roundtable discussion, soca and Bazodee are about love and unity despite the many differences that exist among us. He sings about this  on I Forget the lead single from the Bazodee soundtrack.
Bazodee is playing in theaters throughout the U.S. now. Click here to find the showing near you.  Stay tuned to the film's Facebook page and Instagram account for info on its' upcoming UK and Caribbean release
Have you seen Bazodee? What did you think of it? Does Machel have a future in acting? Was the backdrop of carnival an added bonus? Was Indian culture as its lived in the Caribbean accurately portrayed? Was anything missing from the story for you? Tell me nuh!