Today's Two Step: Watch the Stove
Since RACA doesn't pay the bills just yet, I spend my days 9-5'ing for an NYC ad agency. The agency set up a private Facebook group in which to share creative inspiration. Art, events, performances and music are often shared. It's a fun place to tool around.
But I was thoroughly confused when I saw this image posted: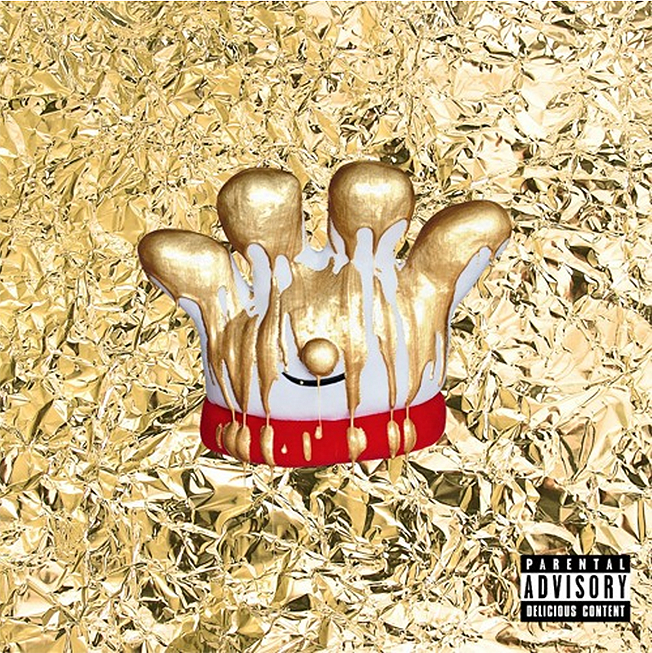 What the–? Is that the…the Hamburger Helper guy? Is this some kinda pop art?
Nope, it's the cover art for Watch the Stove a five track mixtape that Hamburger Helper dropped on April Fool's Day. I chuckled when I read the article, hit play and then my mouth dropped open. No lie, but Watch the Stove is FIYAH! My favs are a Fetty Wap-esque Feed the Streets and Food For Your Soul which reminds me of 90's era backpacker hip-hop.  Click here to listen for yourself.
While you chuckle at lyrics like "Hol' up I told you I'm servin' that stroganoff…. Beef!' and "Hamburger Helper is all that I eat, If you don't serve it then please take a seat." you will be snappin' your neck to the dope beats and groovin' along to the smooth R&B ballad In Love With The Glove.
And of course, what is an album drop without a couple of music videos to go along with it? I'm still cracking up as the glove mascot (Lefty is his official name) kicks it with his bae in the club. lol
Well done, Hamburger Helper. Well done.