Caribbean Digital Divas 2016
I've been to countless networking events, panel discussions, webinars, and workshops over the years.  Many of them have not been worth the effort expended or money spent. So now I'm careful now about which events I do attend. Me ain't have time nor money to waste. But when the homie Mikelah Rose's third iteration of the  Caribbean Digital Divas panel rolled around, I knew I'd be in the house.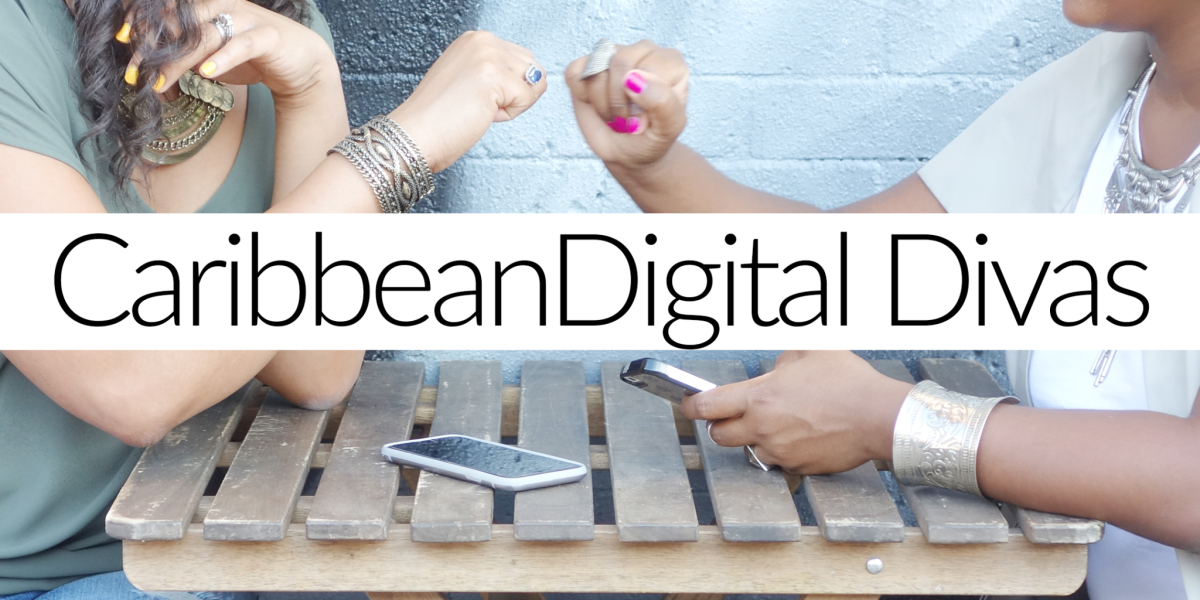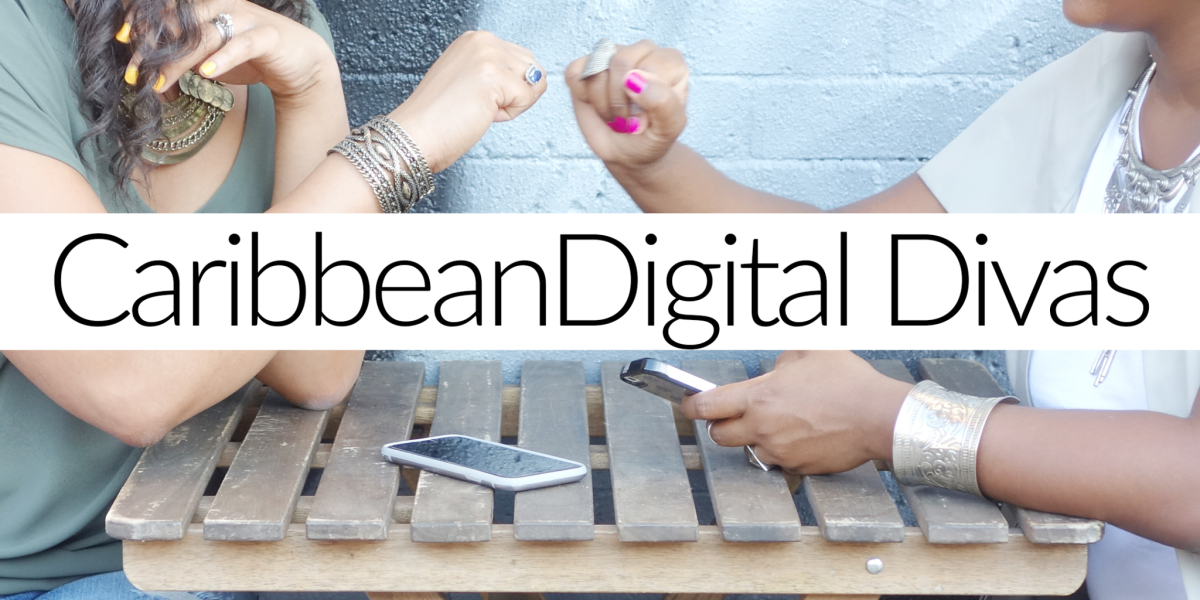 The last CDD panel of entrepreneurs was fun and full of information so I was really looking forward to this years event. That is, until I saw the topic of discussion: Branding. Really? Honestly, branding is a topic that I am sooo tired of. Building a brand, personal brand, how to sustain a brand. Everywhere I turn, folks are talking about branding. I am all branded out. But I'm here to support my girl. And I knew that the women on the panel (digital strategist Kelly Pierre-Louis , founder of caribBEING, Shelly Worrell and business blogger,  Kerry-Ann Reid-Brown of the blog / podcast Carry On Friends) are smart, creative women with plenty knowledge to share. So, though I wasn't particularly interested in the topic, I knew it would still be a good time. So off I went to Livestream in the depths off gentrified Bushwick to see what's up.
Why did I doubt my girl??? Maaaan, I got my entire Caribbean digital life that night! This wasn't your average panel discussion on brand building. This was an intersectional conversation that explored branding from a female, Caribbean, Caribbean-American & diasporic POV.
So many topics were discussed. Should and how culture can inform your brand. What makes for a strong brand. Business vs personal branding. And so much more. Some key takeaways that resonated with me:
Authenticity is key to successful branding.
It's important to give feedback and engage with content creators and entrepreneurs. Too many of us are lurkers. Silently consuming but not helping our suppliers to learn, grow and service us better.

We need to build and support the platforms, venues, products, and services that celebrate, educate & propagate Caribbean culture.
Our branding can, and should, evolve as we personally and professionally grow and change. Remaining stagnant is a sure way to death in the marketplace.
Monetization doesn't only mean money but also your audience and engagement.
It's hard for you to brand yourself in the Caribbean if you're not an event or fete. The community needs to be inclusive of other products/services.

It's important to put your branding goals in writing. Drafting a branding strategy can help you clarify your why, your what and your how.
And because the moderator and panelists were all Caribbean-American women, the conversation was had in standard English with a heavy peppering of Haitian Kreyol and Jamaican & Trini patois. LOL and DWL 🙂  It also veered into  several discussions of how we as diasporic content creators and entrepreneurs can best interact and build community with those back home.
Another topic of discussion: how can we continue to lift up and educate the next wave of Caribbean-Americans on our heritage. Kelly, a proud Haitian-American, spoke of her  little brother and those of his generation who don't identify with the culture as readily. Shelly proposed the creation of a cultural think tank to devise strategies on how to teach and sustain the passing on of Caribbean culture to the next generation of diasporic youth.
My fav moment of night was when Shelly and Kerry-Ann responded to an audience member who brought up the #YouSoCaribbeanBut hashtag that ran through Yardie Twitter the other day. They broke it all the way down so it could forever and consistently be broke. The hashtag came about as a means to drag Caribbean-Americans for our claim to the culture but instead served to highlight how our claims actually help to spread the culture.  That even though those born in the Caribbean often dismiss us hyphens as not being truly West Indian we:
1. Don't require outside validation of our claim to the culture. We are who we say we are. We rep the country & culture we say we rep. Period, end of story.
2. No matter how much we are are dismissed or disowned by the island-born, birthplace alone does not define one's Caribbean-ness. The practice of ones cultural traditions do.
Once we are spread throughout the diaspora do we lose the right to claim the Caribbean? Once we give birth outside of the region do our children and their children lose the right to their heritage? No, culture is as culture does. Yes, those who are in the region living and breathing the daily trials & tribulations, joys & celebrations of the islands have first dibs on the identity. But so do those who have moved away and those who come after. I wrote about this previous in Dear Caribbean: I Am Your Daughter Too.
This conversation moved an audience member to bring up a valid concern re: Caribbean culture going mainstream. Namely, that there is a real danger that when Caribbean culture is shared with the masses that the Caribbean people are at risk of losing control of the narrative. That in time zero props will be given to the originators. That there will be a dilution, a distortion of what is Caribbean culture once the history is  claimed outsiders. See Justin Beiber's Sorry video dancers dust-up and the new 'tropical house' Rihanna tracks.
It was a fabulous evening. Caribbean Digital Divas was more than your average brand chat in that is was highly personalized to the Caribbean-American experience. And post discussion, so many connections were made. Lots of side conversations happening between panelists and audience members.
If you weren't able to attend, never fear, its the internet age and it deh ponline for you to peruse at your leisure. On Twitter & Instagram search for the hashtag #CaribDD16 to catch all the jokes, wisdom and observations shared. And click here to view the entire panel discussion.
What were your takeaways from the discussion? Tell me nuh!?