"Could you possibly, could you possibly, rewind and come again?"
If you've ever frequented the red light basement bashments of the 90's or had a collection of reggae mixtapes from your favorite sound systems, you'll remember this audio clip. Let me set the scene. You're jammin' & winin' in the club when THAT SONG come on. And the crowd goes ab-solut-ly BANANAS. One set a yelling and banging on the walls. Nuff gun finga inna de air. The chune is so damn good that the DJ had to stop the record, rewind it to the start and play it back one more time, mekin' we all lose we damn minds all over again.
That clip & phrase holds so many memories for me and my crew of hyphens, I just had to cop it. Oh, what's a hyphen? That's short for hyphenated Americans. Specifically Caribbean-Americans, for whom this site is for, by and about.
RACA started as a conversation I've had many times about living life between two (or more) cultures. American being one and some Caribbean nation the other. So if you can relate to being the only yankee in a family full of native born islanders, about loving both soca & hip-hop, or have taken part in a conversation that moved between the king's English, hip-hop slang and island patois/Kreyol/Creolese without a hiccup, then you've reached the right place.
And please note that everything written here is my opinion or that of the contributer. If you're offended, tough. A me site dis seen? If yu nah like it, try an' bite it…or just leave a comment. I love to hear differing opinions and the other sides of the story. But watch yourself! Follow the comment rules and all will be well. Constructive criticism that fosters an interesting, on-going dialogue is welcome. Hateration, rudeness and spam are not. Get too face-ty and you'll be escorted out ah de party (blocked).
So please come in. Take a look around and visit wit we a while nuh?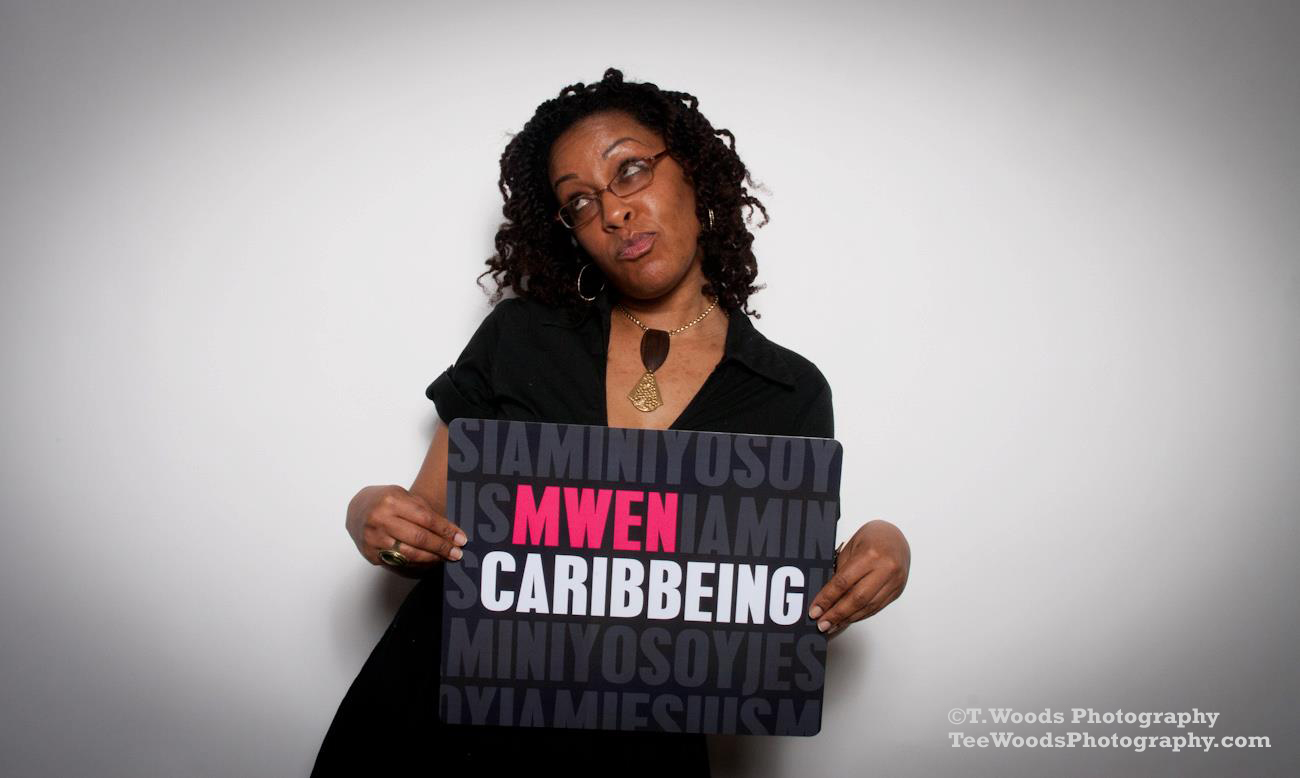 Catch you in the comments! When you miss me, I gone!
AlysiaSimone,
American Born Guyanese Gyal & Editor-In-Chief